Yoga, Meditation and Mindfulness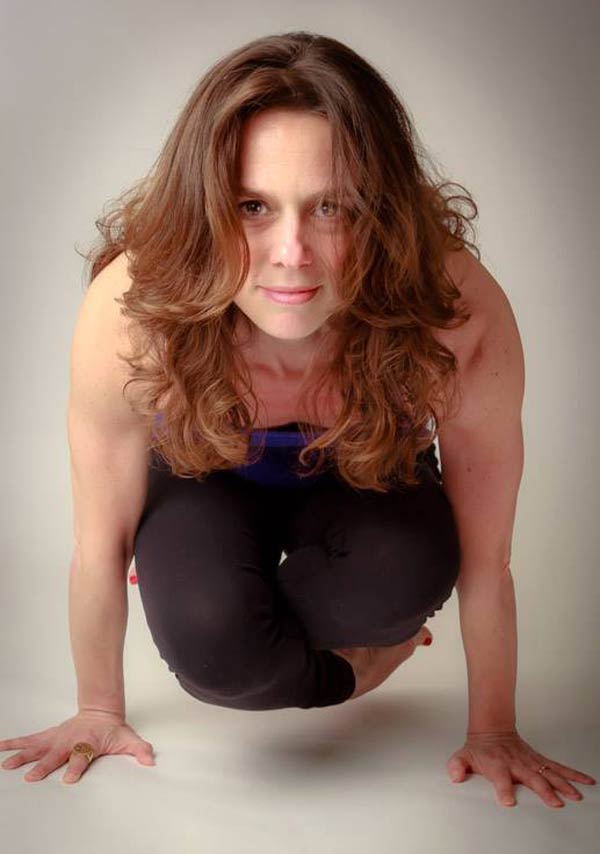 Stop seeing yourself as limited.
– Deb Corsitto, E-RYT500, YACEP
---
Yoga is not a performance, it's not an image, and it's not a challenge. We call yoga a "practice" because it's something that we need to do consistently, over time, to see and feel its true benefits. People come to yoga for many varied reasons, some because of injury or illness, some out of a desire to build strength, balance and/or flexibility, some seeking emotional or mental wellbeing, and some because they want to break through some perceived limitation or achieve something seemingly out of reach (like standing on their heads or touching their toes).
All of those reasons are valid. Yoga will meet you right where you are and give you just what you need (even if you're not sure what you need). It's my job to show you how.
As a teacher of yoga, I help students and clients find what they need from their yoga, whether that's a healthier body, peace of mind, or a growing belief in their own abilities. My favorite thing to do is help yoga students achieve what they'd thought was impossible, and that "impossible" thing is different for each and every individual. In private sessions, I've worked with teenagers and sixty-somethings, busy mothers and busy physicians, entrepreneurs and middle-schoolers, not to mention other yoga teachers and teacher trainees, and I've helped each and every client move beyond his or her self-created limits. Whether you think you can't calm your mind, or you think you can't balance on your hands, or you think you can't reach your toes, I love showing you that you absolutely can, with patience and practice, and even better, as you begin to see what is possible on your yoga mat, you stop seeing yourself as limited and start seeing your authentic self, your truly infinite nature, which has no boundaries or limitations.
If you join me for one of my group classes, be assured that you'll be welcomed and encouraged no matter what your reasons for unrolling your mat. Whether you're an absolute beginner, a yoga dabbler, or you've had a longtime practice, my classes require effort (because yoga's not easy) as well as surrender (because we tend to be hard on ourselves), but they don't require you to put your feet behind your head (unless you're ready and willing), and they don't require you to take yourself too seriously (really!). It's okay to smile in my class, it's okay to fall, it's okay to laugh and have fun. It's also okay to be deeply moved, to feel really good about yourself, and to let go of stuck patterns of behavior, limiting beliefs, and negative thinking. You'll be expertly instructed on alignment and breathing techniques, invited (but never forced) to try scary and new things, and supported emotionally as well as physically as you explore all that yoga has to offer, body, mind and spirit. If you're looking for a group class near you, click over to see my current schedule.
If you're interested in private, one-on-one sessions, then you're investing in a very personal journey, one suited especially to you. You will be asked to let go of your expectations and discover what it is you really need from yoga, not just what you think you need, and you will be rewarded with a practice that provides you with a strong, supple body, a balanced and calm mindset, and a renewed sense of wellbeing. Yoga has nothing to do with how you look to others, and everything to do with how you feel about yourself.