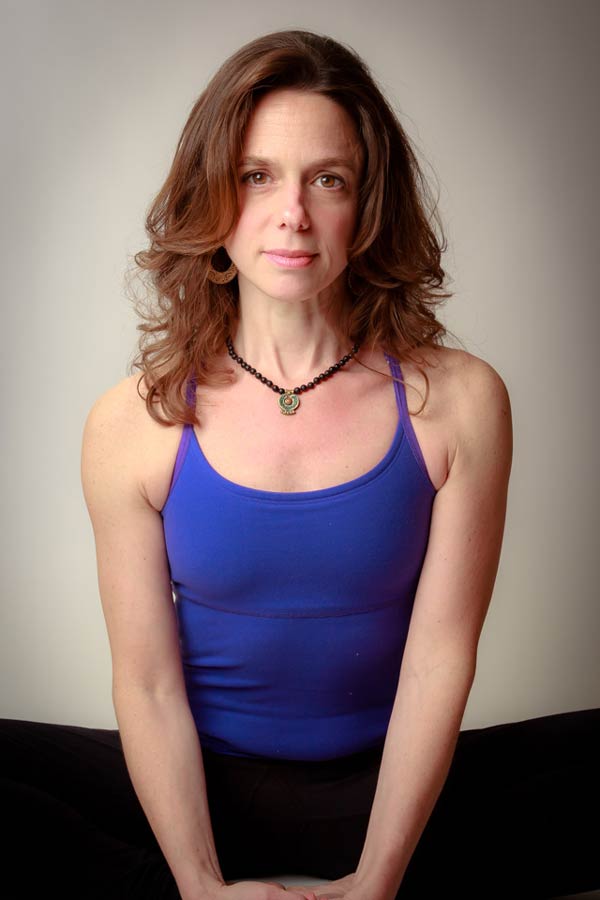 Deborah Forman Corsitto.
E-RYT500, YACEP
Deborah Corsitto, E-RYT500, YACEP, has had a longstanding love affair with yoga. Over the many years she's maintained a regular yoga practice, Deb's commitment to her yoga-love has only deepened, but like most love stories, the nature of her love has evolved, from what was once a fiery passion to what is now something deeper, more substantial, and more sustaining.
Having come to yoga as a means of coping with generalized anxiety and debilitating panic attacks, Deborah began practicing yoga when the youngest of her three boys was just a toddler. After years of steadily growing her yoga practice, Deb enrolled in her first 200-hour yoga teacher training in 2009 at Om Sweet Om Yoga in Port Washington, New York, under the guidance of her earliest teachers, Gail Grossman and Lisa Bondy, and she began teaching immediately upon certification. In the eight-plus years Deb's been teaching, she's met, practiced with, and learned at the feet of countless wise, knowledgeable and influential teachers, including Tim Miller, Leslie Kaminoff, Beryl Bender Birch, Richard Freeman, Mary Taylor, Shelley Washington, Kofi Busia, Eddie Stern, Abbie Galvin, Nevine Michaan, Kino MacGregor, Tim Feldmann, Manju Jois and Sharath Jois, among others, but she found her greatest teachers to be her own practice and her own students. In 2014, Deb completed a 40-hour Ashtanga Yoga Primary Series teacher training with master teacher David Swenson, and in 2015, after participating in a 20-hour training, Deb was certified to teach restorative yoga by Gail Grossman, author of Restorative Yoga for Life. Deb began her journey toward advanced certification by studying alignment, theory and therapeutic yoga techniques with Cora Wen of Yoga Bloom, and in 2017, having completed her advanced training with Jean Aronoff and Gail Grossman at Om Sweet Om, Deb was registered as an E-RYT500, meaning she is acknowledged by Yoga Alliance to be an experienced registered yoga teacher with at least 500 hours of training. She is also a Yoga Alliance Continuing Education Provider.